Have you ever been asked for your Google Ads customer ID—and don't know where to find it?
You might have seen the term pop-up somewhere on your screen, or maybe you've only heard of it, but do you know what exactly it is? 
If you're a little confused, don't worry—we'll show you how to find it!
In fact, finding your Google Ads ID isn't that hard; you just need to follow these simple steps!
Your customer ID is a unique, ten-digit, three-part number associated with your Google Ads account that's been assigned by Google. For example, your ID should be in the format 123-456-7890. 
This number is also known as a Google Ads CID, so don't get confused if someone asks you for this instead.
This number represents your online business and the Google Ads account assigned to it. This number ID has multiple purposes, and you might need to find it anytime you contact Google Support, a PPC agency or anyone you're working with.
For security purposes and to ensure that they operate on the same account you need support with, Google Support will usually ask for your account customer number. Your Google Ads ID is also required to log in to TrafficGuard and access your account to start analyzing your PPC traffic.
Your freelancer or PPC consultant might also need you to send them your Google Ads ID. When you initially start working with a new PPC provider, they typically need to gain access to your account to send you an invite.
So, here's how to quickly find it!
Step-by-step: How to Find Your Google Ads ID
Log into your Google Ads account. Make sure you are viewing your Google Ads account's main overview page.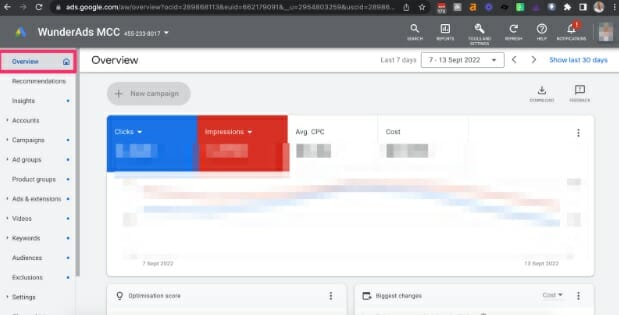 As you can first notice, you can easily locate your Customer ID on the left side of the top navigation bar, directly next to your account's name.
You can also find the "question mark" icon for help in the top right corner.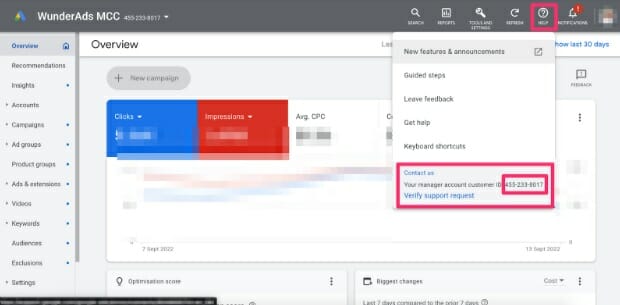 Your "Customer ID" should be at the bottom of the dropdown menu.
As an alternative, you can click the icon for your profile in the top right corner. This will show a drop-down menu that shows both the accounts you have access to and your Google Ads Customer ID.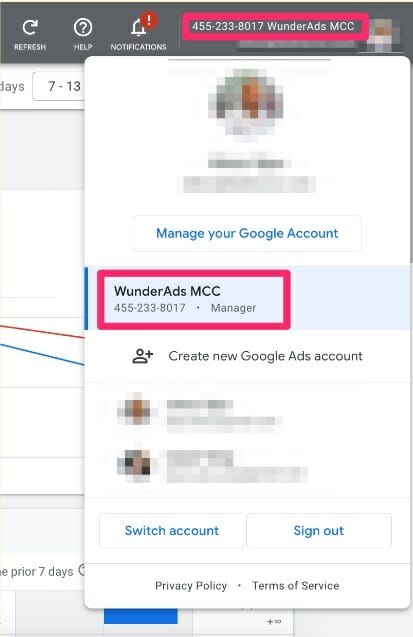 Now that you know how to find your Google Ads ID, use it wisely and be aware of who you're sharing it with.
It is valuable information, so don't give out your ID to anyone you don't trust, because anyone who has it might be able to access your Google Ads data.
We hope you've found this helpful!
Want to receive a FREE Audit (Worth $500)?
Guaranteed!
If for whatever reason you feel like the audit wasn't worth your time, we'll pay you $100!